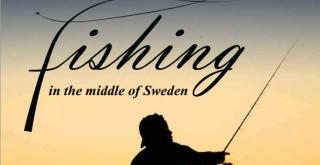 Fishing in the middle of sweden
www.fishinginthemiddleofsweden.com
FIMS "Fishing in the middle of Sweden" is the collective name for a number of quality fishing destinations all of which are geographically situated in central Sweden, only 2.5-4 hours north of Stockholm Arlanda Airport!
"A unique area where you are usually completely alone during your fishing experience; this is true whether you are fishing along the coast, at sea, in one of the meres, in the mountains or in a flowing watercourse".
As an angler you will have the opportunity to be the first to cast your rod for a pike or zander! Pikes that measure more than one metre are not at all uncommon! FIMS is committed to protecting our waters and we work hard to encourage environmentally sustainable fishing by employing Catch & Release and habitat-care fishing measures.
---

Cottage in Hälsingland

http://www.cottageinhalsingland.com/
I work in close coorporation with Cottage in Hälsingland where I guide their guests in the nearby water. The accomondation is in top quallity and you can chose between a little bit simpler up to full standard. Their cottages are located in beutiful nature close to the water witch provides good variated fishing especially good for pike and perch but you can also catch some nice zanders. Boatramp is avalible and you have possibillity to leave your boats in the water just next to the houses. Rental boats are availible at the facility. You have a café in one of the houses where you can get breafast and easier lunches during summertime. There are also alternatives to get lunch and dinners served by the house owners if ordered.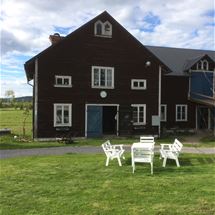 Knubbens Gård
Another facility I work in close cooporation with is Knubbens gård. A accomondation close to the water with rental boats and possibility to leave your own boats in the water. Open during summer season.

---

Svedea
https://www.svedea.se/batforsakring

Svedea is my choice of insurance company for both my boats and my guiding company. Good service, low prices and specialized on my needs of insurance.